Capabunga invents wine products that actually work and solve everyday problems. Invented by wine industry veterans who knew the foibles of the existing products and set out to find a solution with colorful creativity.
Get It Right Silicone Tools
GIR's cooking tools sport an easy-to-clean, antimicrobial unibody design and come in kitchen-friendly colors.
Exceptionally sharp culinary tools that have revolutionized the way chefs and home cooks grate and zest a wide range of ingredients for flavorful, gourmet style cooking and baking.
OXO is dedicated to providing innovative consumer products that make everyday living easier. They make more than 1000 kitchen and home items to make living easier.
Talisman Designs strives to bring fun, creativity, simplicity and function to every item they make. Gadgets and tools that simplify and enhance are their specialty.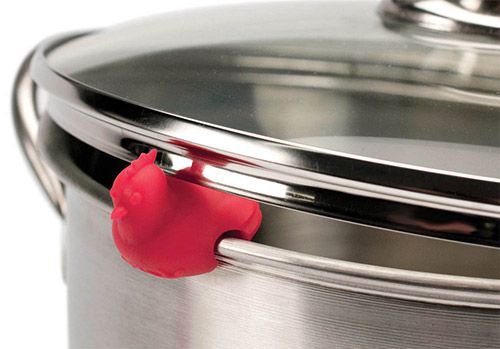 Tovolo strives to improve the performance, functionality, and appearances of common kitchen tools. With its inovative silicone designs and fun colors, Tovolo's product line will be a sure hit for those with bold tastes and ideas.
True Brands is the leading designer and supplier of beverage lifestyle accessories worldwide.
For quirky tools and unique kitchen gadgets, shop the Zyliss collection at Kitchen Kaboodle. Make cooking easy and fun with openers, scoops, lifestyle tools and utensils.